AUDJPY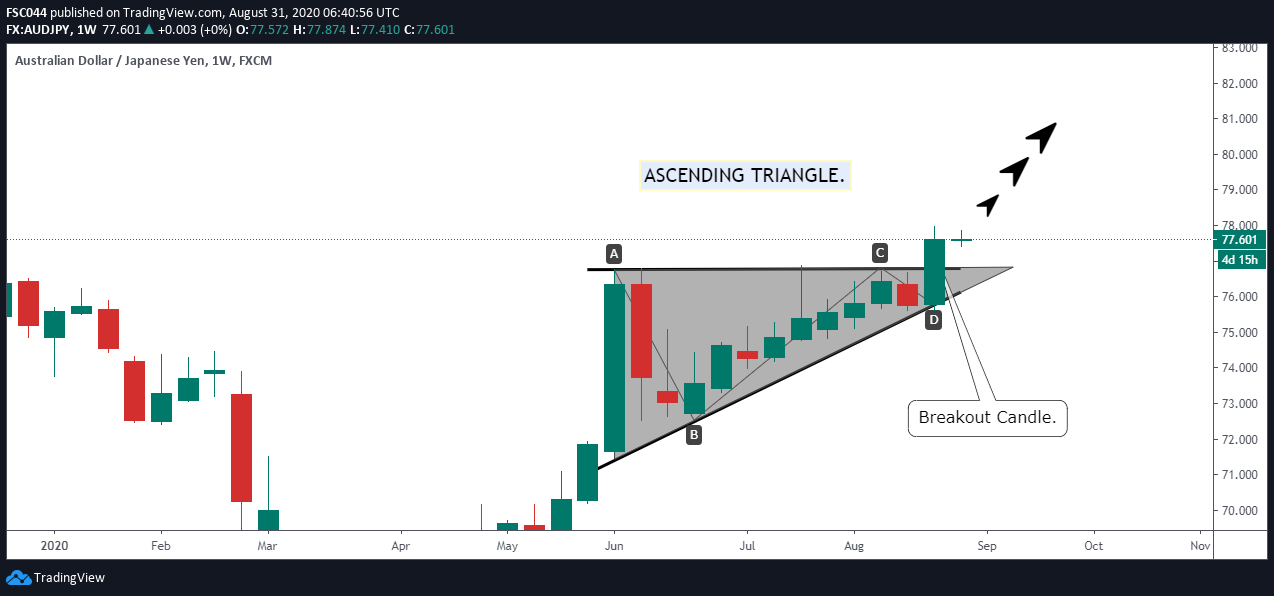 An uptrend lasting the past 6 months has recently been punctuated by a rising triangle that has had a breakout on the upside that happened last week.
SUMMARY.
Confirmation of the breakout on lower time frames is ideal in joining the trend after the breakout.
Disclaimer: This analysis is for educational and general information only and not advice or a recommendation to trade or invest. Do your own research/analysis and don't blindly enter trades based on the analysis.