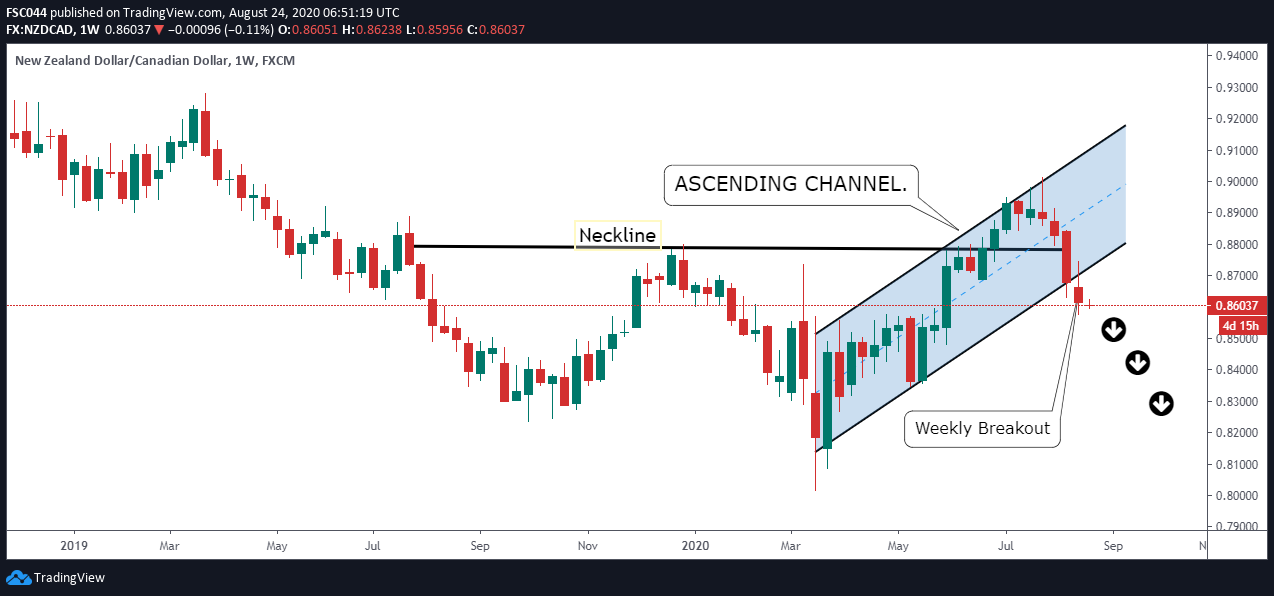 Looking at the double bottom formed by the recent price action, price rallied in the form of a rising channel slightly past the neckline after making the second bottom. Weeks later the channel broke out on the downside.
SUMMARY.
Ensuing the weekly breakout,we should look to join the trend that is likely to begin on a lower time frame following price action confirmation.
Disclaimer: This analysis is for educational and general information only and not advice or a recommendation to trade or invest. Do your own research/analysis and don't blindly enter trades based on the analysis.